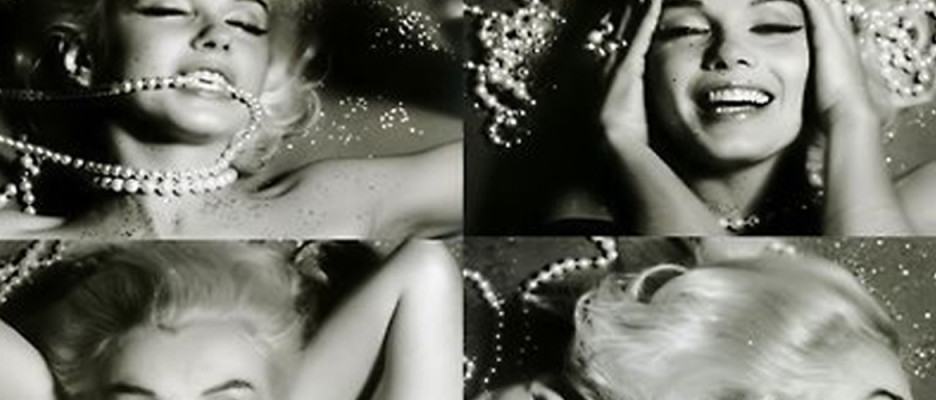 Pearls have been used throughout art history  to symbolize the sins and weaknesses traditionally ascribed to women: vanity, extravagance, and greed. For the master painters, the main attraction of depicting women thus, was the opportunity to show them in their seductive glory, to delight our voyeuristic senses, and perhaps  to show us, viewers today,  that there are certain things that remain unchanged. For one,  the women of ill repute. They go by many names: sirens, prostitutes, mistresses, courtesans, or let's just call them–the seductresses.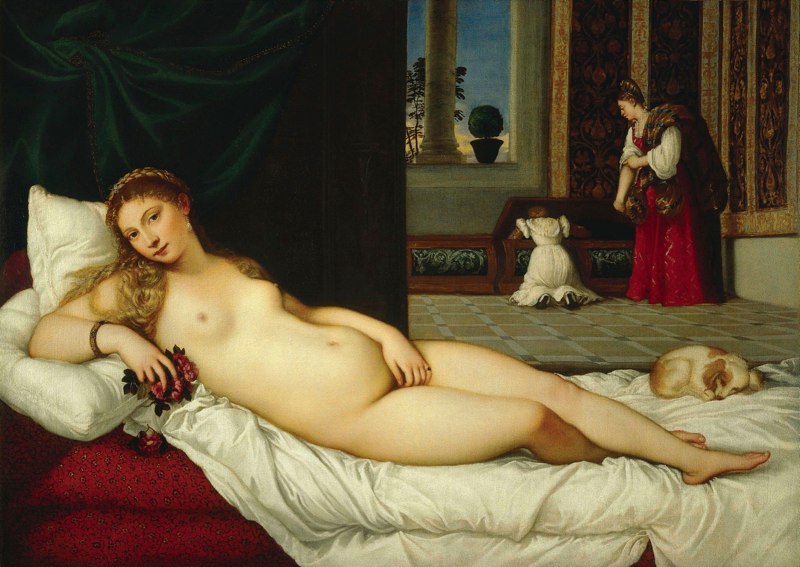 Venus of Urbino by Titian, 1538
The lavish lifestyle and the many tokens of affection showered upon these women did not exclude fabulous jewels – none more fabulous than the adornment of a naked body with a perfect pearl earring worn as a status symbol and depicted on this painting. Female sexuality is clearly represented at its best not only by the perfect female form of the day, but by her drop pearl earring.  We may not know the model's name today but she possesses perfection forever in that pearl.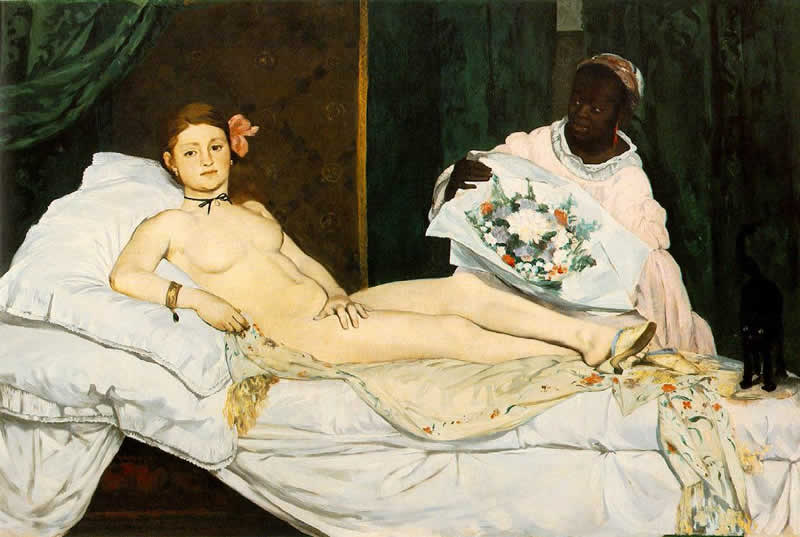 Olympia by Manet, 1863
More than three centuries later, the artist Manet painted another cultural goddess of a more ordinary sort. Although not quite as lavishly depicted as the Venus, she nevertheless wore the perfect pearl this time on her neck. The painting reeks of pure sexuality with the direct glance, the pose of awaiting desire. The servant and cat wait to be sent off after the flowers have been delivered to her from a waiting lover. Perhaps the lover has another perfect pearl hidden in a velvet box to give to her to match the one around her neck?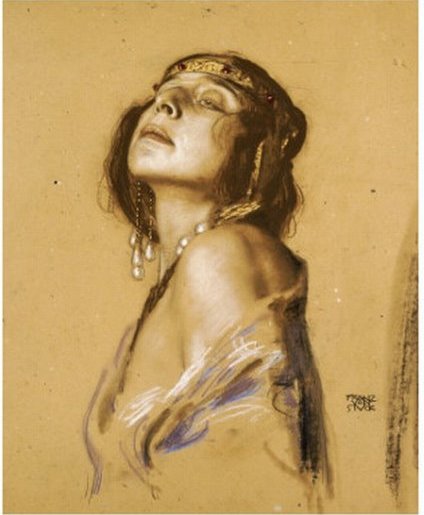 Salome By Von Stuck, 1906
The allusion to history is not lost in the painting of Salome by the German painter Franz Von Stuck. The Art Nouveau style reflects light on the female figure wearing huge pearls around her neck and on her ears. She is truly the classic symbol of the dancing girl, the femme fatale and even the courtesan, whose lust for gold and jewels is never satisfied until her figure is draped in perfect pearls and John the Baptist's head on a platter.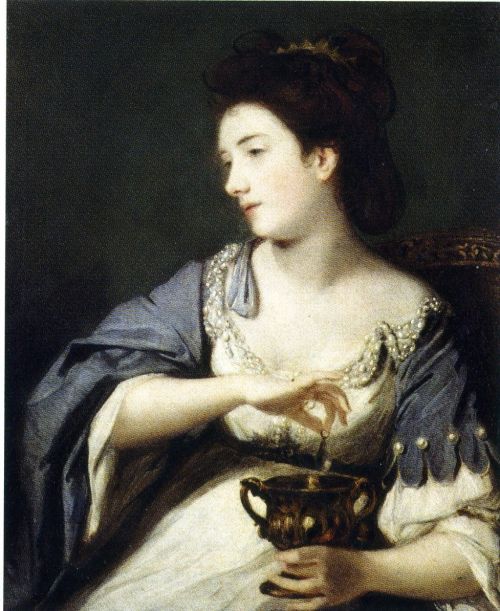 Kitty Fisher as Cleopatra by Reynolds, 1759
A woman by the name of Kitty Fisher, who lived during the 18th Century, represents the ideal high class courtesan and seductress of her time. The very famous English artist, Reynolds, painted her emulating Cleopatra who eons earlier had dared Anthony that she could prepare a more expensive supper than he could. We know from history that she won the bet by dissolving the largest pearl ever known in vinegar and drinking it! Men also desired Kitty, including Reynolds,  and her style of "incitement to luxury" was copied by women of the day who even wore pearls sewn all over their gowns to mimic her style.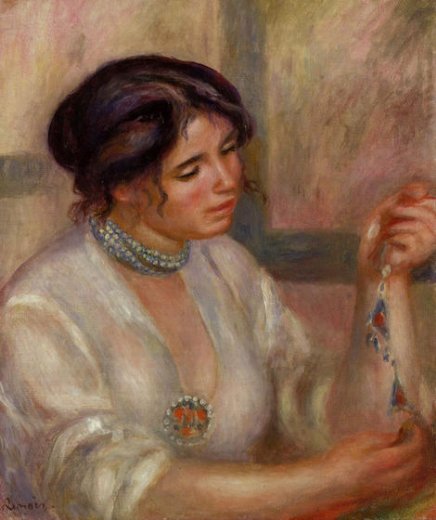 Portrait of a Lady with a Pearl Necklace By Renoir, 1910
This is a portrait of Gabrielle Renard, the Renoir's family nanny. She also was Renoir's studio assistant and model. She can be seen in more than two hundred paintings, sometimes wearing elegant clothes or even nude. In this portrait, she was 32 years old at the time of the sitting and Renoir's erotic pose shows her with a pearl choker and pin studded with pearls just below her ample breasts, lost in contemplation of her jewelry.  Eventually, Renoir's wife became jealous of the nanny and dismissed her after 19 years of service. But that was not the end of it. After the wife's death, Gabriella returned and took care of an ailing Renoir until his death.
Wonder if pearl loving Maria Shriver and Arnold Schwazernagger have a similar story to tell sans the famous portrait?