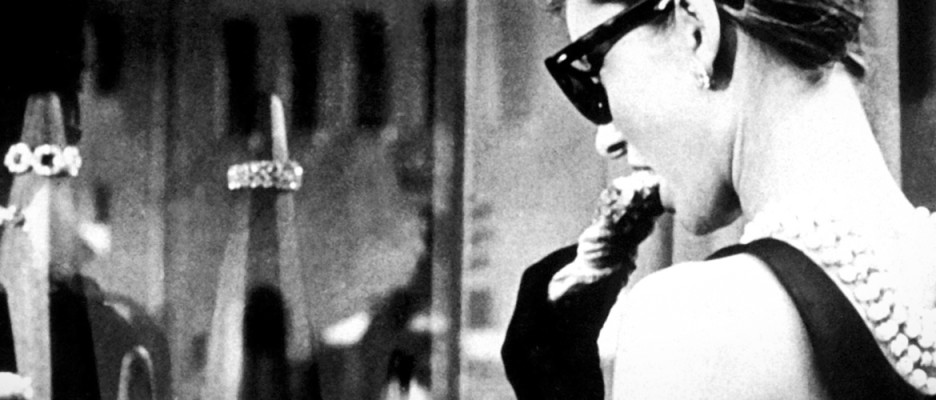 An icon of the fashion universe is Coco Chanel who said, "A woman needs ropes and ropes of pearls."  She epitomized the style of not only clothing but wearing layers of pearls in many different shapes and sizes.  Today, "La Chanel" would no doubt still be wearing her "ropes" with one of her little black dresses.
Below the Duchess of Windsor's 28 perfect pearl 14-inch chocker necklace given to her as a gift by her husband via Queen Mary, his mother, who owned it originally. In 1987, Calvin Klein bought the duchess's pearls for his wife, Kelly, as a romantic gesture. In a modern take of the pearls, Kelly is known having worn her famous pearls with jeans. In 2007, the Kleins sold it through Sotheby's for $4.82 million, $1.5 million more than estimated, thus proving that provenance in pearls does matter–a lot.
Richard Burton purchased the La Peregrina at the Sotheby's auction for $37,000. He gave it to his wife Elizabeth Taylor as a Valentine's Day gift during their first marriage. On one occasion, the pearl went missing in the Burtons' suite at Caesar's Palace, Paradise, Nevada. Elizabeth kept looking for it and could not find it anywhere. Then she noticed one of her puppies apparently chewing a bone and when she opened the puppy's mouth, inside was the La Pergerina. Thankfully, not scratched.
It is said that the American born Parisienne Josephine Baker would carry on conversations with her pearls and not only danced with banana leaves and coconuts strung around her voluptuous torso, but with ropes of pearls in varying lengths covering her lithe form.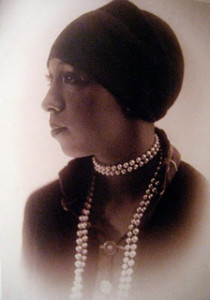 The famous film director Federico Fellini said that, "All art is autobiographical; the pearl is the oyster's autobiography."  So also says the world about Maria Callas, opera diva divine – and what a biography she has!  Her dark eyes and rich voice only offset by huge white pearls makes one realize that artistry and the oyster have much in common.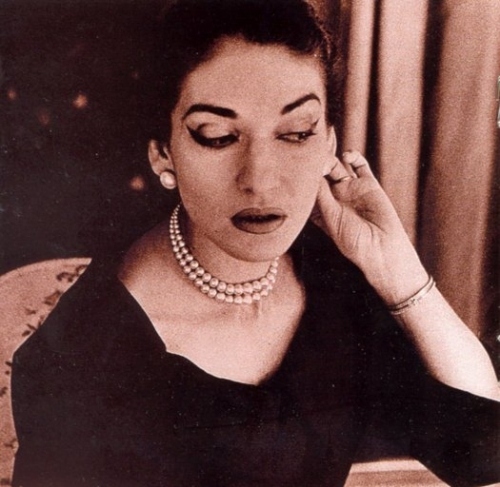 Pearls are always appropriate and none more appropriate than on Jackie Kennedy.  They may not have known of pearls in the mythical Camelot, but Jackie O. as she became fondly known, wore them riding, sailing, and skiing.  She represents our royalty and as they say – fashion fades – only style remains.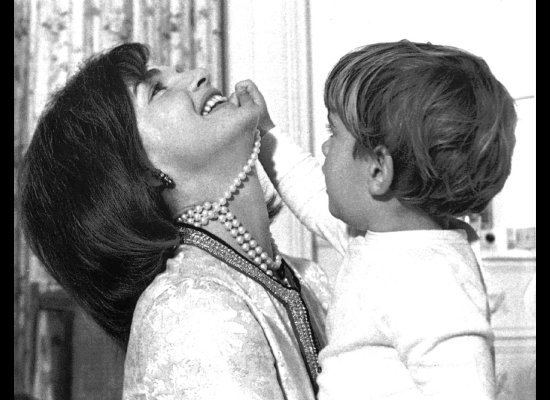 There are many, many more famous and fabulous women who have become icons not only for their artistry, their courage, their strength, or talent, but for their perpetual style and ability to form a bond with nature by wearing nature's gift – the perfect and timeless pearl.
Talking about wives of presidents brings to mind the current occupant of the White House. Michelle Obama's preference for pearls during the perpetual campaign photograph sessions, both before and after election time, is evidence of her own style.  I am sure we can say black is beautiful, especially in pearls!  Wouldn't you agree?